Chantelle Bushie
View MissingKidsALERT profile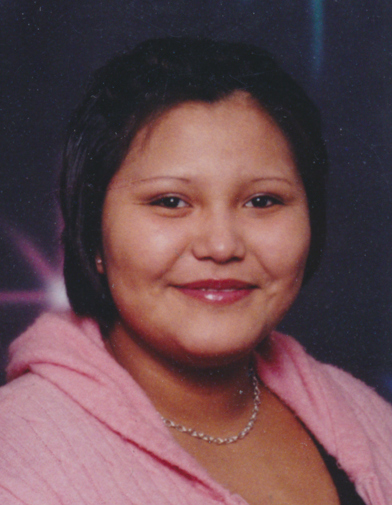 "Chantelle was a very smart, outgoing & beautiful girl, every year on her birthday I picture her, celebrating her birthday with us her loved ones. No mother should have to go through the nightmare I'm living from day to day of not knowing where you are"
Date of birth:

April 2, 1991

Missing since:

Dec. 7, 2007

Missing from:

Grande Prairie, Alberta, Canada

Eyes:

Brown

Hair:

Black

Height:

5'6" / 167 cm

Weight:

119 lbs / 54 kg

Additional information:

Chantelle Bushie was last seen in the downtown area of Grand Prairie, Alberta in December, 2007. Chantelle, also known as Kim Star, has a tattoo of the letters 'V T' on her left hand.